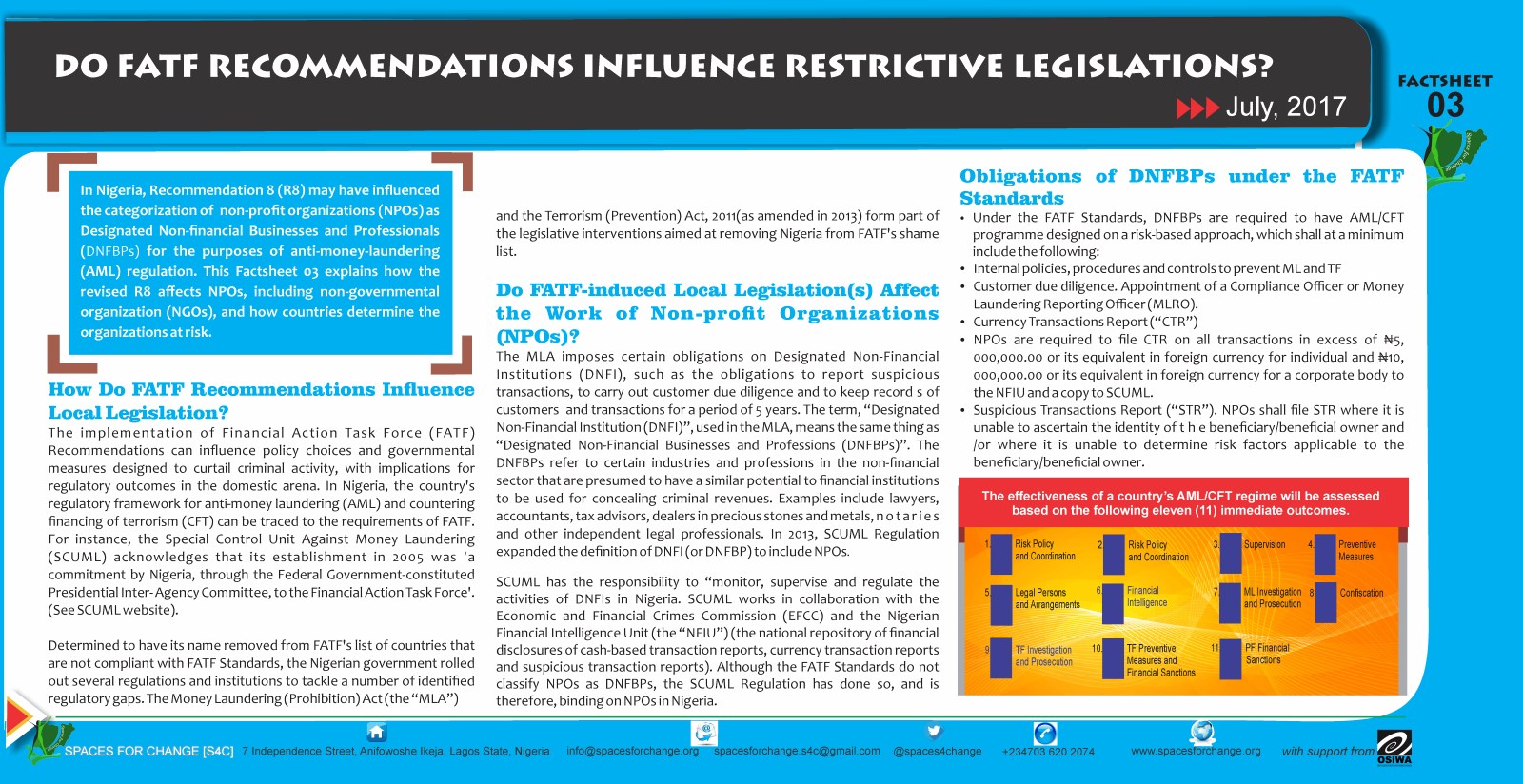 Factsheet 03: Do FATF Recommendations Influence Restrictive Legislations?
08 Sep 2017, by Resources
in
The implementation of Financial Action Task Force (FATF) Recommendations can influence policy choices and governmental measures designed to curtail criminal activity in the domestic arena. This Factsheet examines how FATF influences Nigeria's regulatory framework for anti-money laundering (AML) and for countering financing of terrorism (CFT).