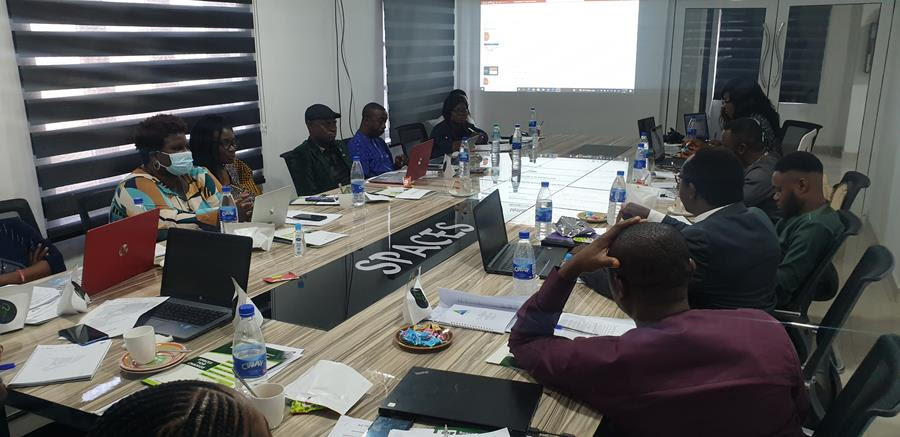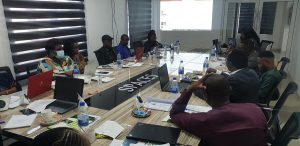 Under the banner of another collective action research, titled, The Security Playbook, 13 members of the Action Group on Free Civic Space (AGFCS) converged in Lagos on July 1 to kick off the collaborative study on the rising misuse of digital technologies, counter-terrorism and national security laws to restrict the civic space in Nigeria. Amid the Twitter ban, cryptocurrency ban, heightened biometric collection and increased digital surveillance in the country, this research, supported by Funds for Global Human Rights (FGHR) proceeds upon the premise that evidence-based information and analysis is a tool for early warning and effective advocacy action to expand the civic space.
The thirteen-member organisations were selected from a large pool of applicants that applied to take part in the research.  The selection process was based on institutional experience, thematic expertise, proof of corporate existence, geographical representation and inclusion of minority groups. At the strategy meeting, the collaborating organizations co-created and agreed on the research design, methodology, deliverables, reporting timelines and regulatory policies that would guide the implementation of the research project.
In her opening remarks, the Executive Director of SPACES FOR CHANGE | S4C, Ms Victoria Ibezim appreciated the dogged efforts of the AGFCS members to share resources and collaborate to defend the civic space at all times amid the heightening crackdowns on civic freedoms in Nigeria. The Closing Spaces Database—a digital monitor that tracks and documents incidents of restrictions on free speech, media, assembly and association rights in Nigeria and West Africa. The Database also captures legislative and digital restrictions that constrain civic engagement and equally hosts other invaluable resource materials on civic space trends and drivers. The database offers a tool for members and other researchers to search for and access civic space information, incidents, and resources relevant to their research focus.
The meeting progressed with call-ins from James Savage from the Fund for Global Human Rights and Tony Roberts of the Institute of Development Studies. James reiterated FGHR's commitment to providing continuous support and resources to help the AGFCS boost collective learning and strengthen advocacy strategies to defend the civic space against unfounded restrictions.
Presentations during the afternoon session walked participants through the processes of documentation and filing monthly reports in acceptable formats. Participants also learned how to reconcile monthly accounts correctly and ahead of reporting timelines.  The next presentation shed more light on the safeguarding policy that highlights the imperative of protecting vulnerable groups, children, and any person involved in the research project from harm, exploitation, abuse.
By jointly undertaking a deep analysis of the overapplication or abuse of security infrastructure and accompanying narratives in Nigeria, AGFCS members will identify entry points for collaborative action towards the reform of security architecture to defend and expand civic space in Nigeria.